For years, Peter and Molly Eppig and their family left their home in New Hampshire to spend summers on the Maine coast. In 1993 when their usual vacation rental was unavailable, their boys suggested they find a destination with warmer water for swimming. By this happy quirk of fate, the Eppig family made their way to Prince Edward Island- and yes, Canada's smallest province is surrounded by sandy beaches with ocean water that is quite tolerable for swimming!
That visit in 1993 turned out to be the first of many. The Eppigs have returned to the Cable Head neighborhood on the north shore of PEI every year, except 2020 when Covid closed the U.S./Canada border. In 2003 they built a vacation home in the style of a traditional Island farmhouse. Although the boys are grown and not always able to make it to PEI, Molly and Peter still spend as much time as possible on PEI enjoying hiking, beach walking, snorkeling and cycling.
"In 2018 we attended an information session hosted by Island Nature Trust (INT) and American Friends of Canadian Conservation (American Friends) where we learned that American owners of Canadian property can donate ecologically sensitive land and realize tax benefits in the U.S.," said the Eppigs. "We decided to protect a wooded portion of our property that includes a bog which has been identified as ecologically important. We were so pleased to collaborate with American Friends and Island Nature Trust to ensure conservation of this property in perpetuity and we certainly encourage other American owners of PEI property to look at the American Friends of Canadian Conservation organization to see if there is a fit for their long-term plans."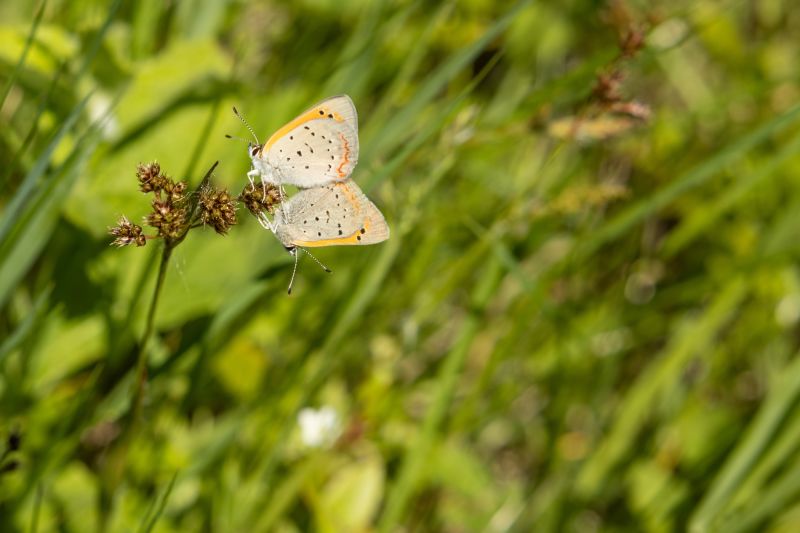 Megan Harris, the former Director of Conservation at INT notes that about 3.3% of the private land on the Island is owned by Americans, and most of that acreage is highly-prized coastal property sought for second home construction and for conservation of fragile habitat.
"We were so pleased when we heard from Molly and Peter regarding their intentions for their PEI property," said Megan. "Most inquiries we receive from U.S. landowners are from family members trying to settle an estate and honour the wishes of their loved ones. But people who inherit property cannot utilize the tax incentives and it is difficult to find a mutually satisfactory conservation approach. We are so inspired that the Eppigs acted on their vision for the land now ­— in this case even during a pandemic!"
Megan recalls that collaborating with American Friends was a positive experience that produced an exciting conservation outcome. "I appreciated their great depth of knowledge on cross-border conservation transactions," said Megan. "Our advice to other land trusts working on similar projects: never assume that local lawyers and accountants will be familiar with the nuances of this type of donation — for most, it will be a completely new learning adventure!"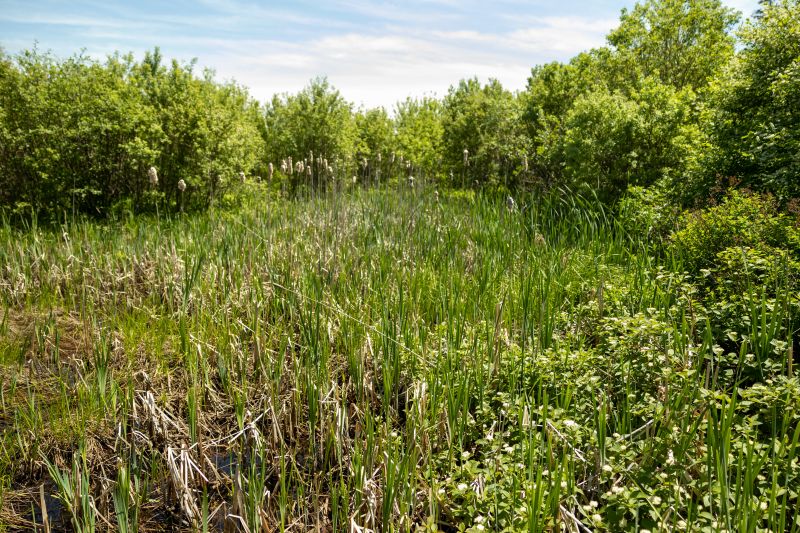 INT has designated the land donated by Peter and Molly as the Eppig-Flower Natural Area. It is contiguous with a 495-acre woodland and wetland complex which contains Island Nature Trust's Perret McKinnon Natural Area — providing excellent connectivity to an existing protected space. The diverse ecosystems and services the natural area provides will be protected forever for the benefit of PEI flora and fauna, Island residents and visitors alike.
Land protection is closely tied to family histories and memories. It's fabulous when we can celebrate the two together!
— Carol Horne
Carol Horne is on the Board of American Friends. She is the owner of Wordscape Communications in Charlottetown PEI.
https://www.conservecanada.org/wp-content/uploads/2022/12/Trembling_Aspen_Eppig_Flower_NA_20210609_069web.jpg
533
800
admin
https://www.conservecanada.org/wp-content/uploads/2019/05/AFCC.logo_.transpfooter-300x150.png
admin
2022-12-27 13:48:13
2022-12-27 13:48:13
Celebrating a Vision Realized on Prince Edward Island